Introduction
01
Ye & Partners was established in 2012 to provide more substantial and high-quality legal services to customers in line with the changing times of internationalization and specialization.
02
Ye & Partners is a law firm devoted to customers with skill and sincerity. Based on the spirit and sincerity of people-centeredness, we provide practical solutions that meet the needs of customers.
03
Ye & Partners aims to contribute to society by creating a desirable community of legal experts who practice ethics, public interest, and democracy as well as business expertise.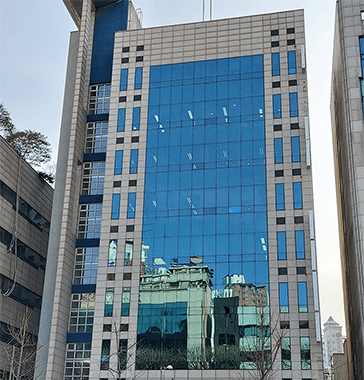 04
Ye & Partners is a lawsuit ㆍ arbitration, construction ㆍ real estate, M & A, labor, fair trade, corporate general ㆍ international transaction, finance ㆍ securities, bankruptcy ㆍ restructuring, criminal, intellectual property rights, tax, environment, information and communication ㆍ Internet, We provide housekeeping and comprehensive legal services to all sites including medical, entertainment, media, culture, and overseas business.
05
Ye & Partners is not satisfied with the reality in the future, and seeks to stand tall as a group of professional lawyers through ceaseless self-reflection and self-development based on the various know-how it has achieved so far. We promise to become a law firm that can grow together with customers by maintaining the standards
Ye&Partners | 264-81-06005 | representative Kim Woong , Kenny Kim T.+82-2-2038-2438 | E. help@lawfirmy.com
Address : 326, Seocho-daero, Seocho-gu, Seoul, 8th floor of Holystar Building (06633) | Site : https://foreigner.lawfirmy.com
Copyright © 2021 Ye&Partners ALL RIGHTS RESERVED